High Performance Aluminium Windows and Doors
10 Wheel Low Friction Roller
The Weathershield Warmcore inline patio uses a unique, high quality wheelset with each sash running on 10 self-levelling rollers to give you ultra-smooth, reliable performance.
The wheels have been tested to 50,000 cycles, so you know your doors will be running effortlessly for years to come.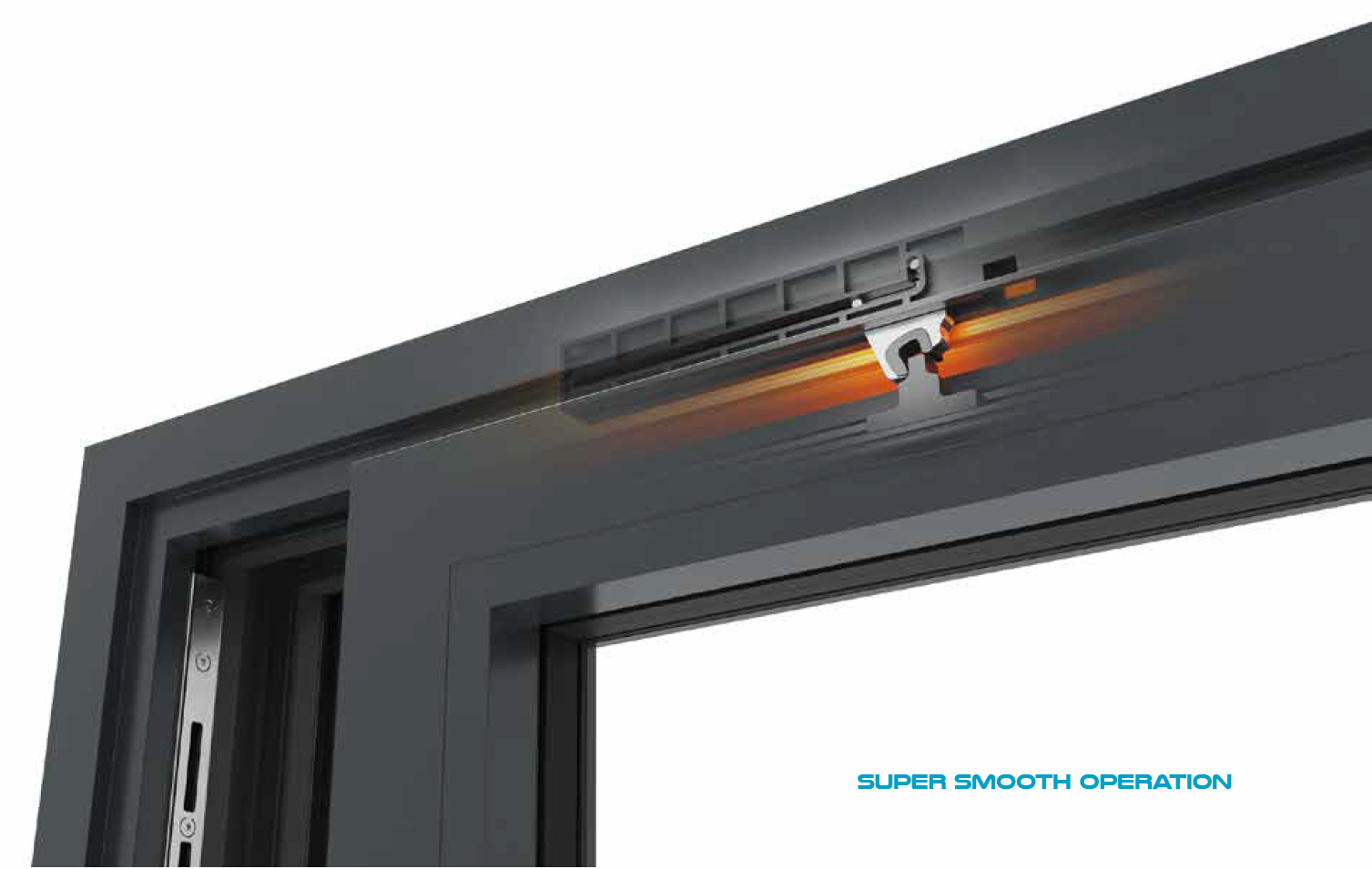 Safety First
Our modern safety brakes (which can be fitted to the closing process) are an optional add-on to prevent trapped fingers and unintentional slamming, particularly useful when children are around. Carefully engineered, these built-in safety brakes guarantee soft, dampened operation, helping prevent misuse.
10 Year Comprehensive
Guarantee
As Standard
From the anodised finish of the hardware – suitable for coastal use – to the 80-100 micron powder coat finish on the aluminium (marine grade is 40 microns thick), Weathershields Warmcore range of windows and doors have been designed to stand the test of time. All fixings used are stainless steel – chosen to resist corrosion – and tough extruded aluminium hinges, along with the quad-wheeled track rollers on the Bi-fold doors that have been precision engineered to perform consistently every single time, year after year.
In keeping with this attention to quality, these doors carry a comprehensive 10 year guarantee – covering materials, surface finish, extrusion defects, and operation, so you can feel confident in your decision to add Weathershields folding sliding doors to your home.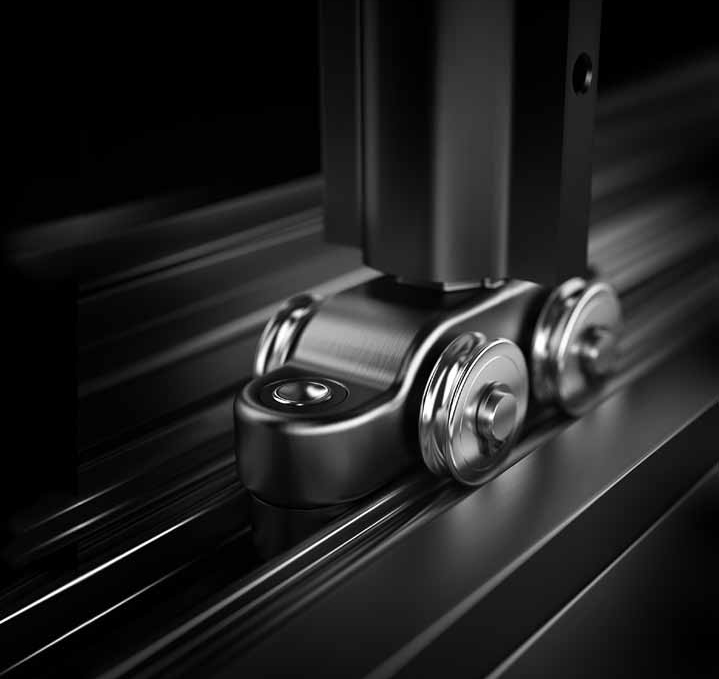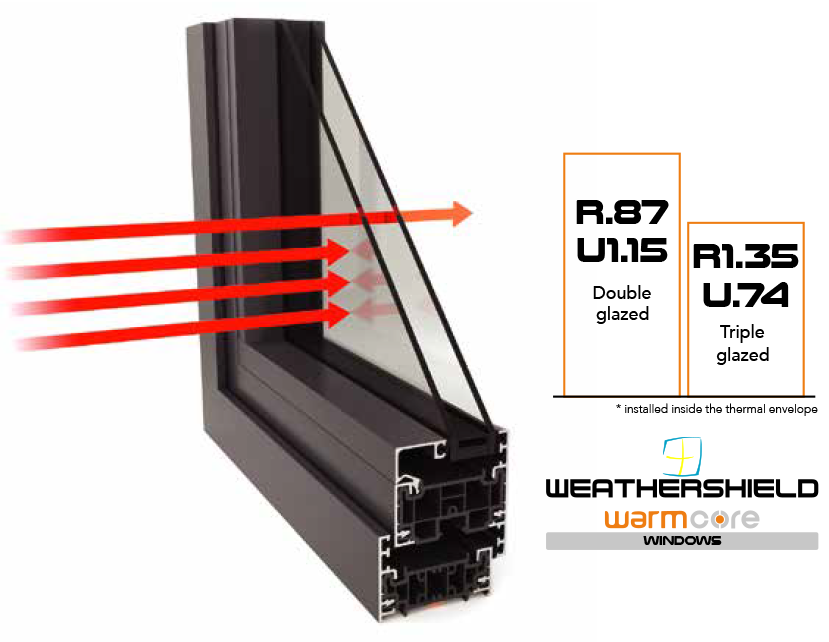 U-Values Explained
A U- Value is basically a measure of heat loss through a structural element. It is calculated on the rate at which heat transfers through 1 square metre of a structure and is stated in W/m2K. U-Values are used by the construction industry to compare the thermal performance of different materials and products.
Superior Features
Ventilation is essential to healthy living. Fresh air is good for us and it is also very good for the health of our homes. Todays homes are practically airtight with draft sealed windows and doors. Pollutants, of which water vapour is the most important, created by people, heating systems, indoor plants, showering, cooking etc results in condensation, often made worse if the windows and doors cannot be left open for practicality or security reasons.
Weathershield has a solution … as an option Weathershields windows feature a discreet trickle vent, either fitted to the top of the frame or sash profiles. This is an inside/outside ventilation system that can be left open or shut operated internally. It allows fresh air in and stale air out, drastically reducing condensation keeping us and our homes healthy. Included is an insect mesh on the external fixture, keeping out unwanted insects.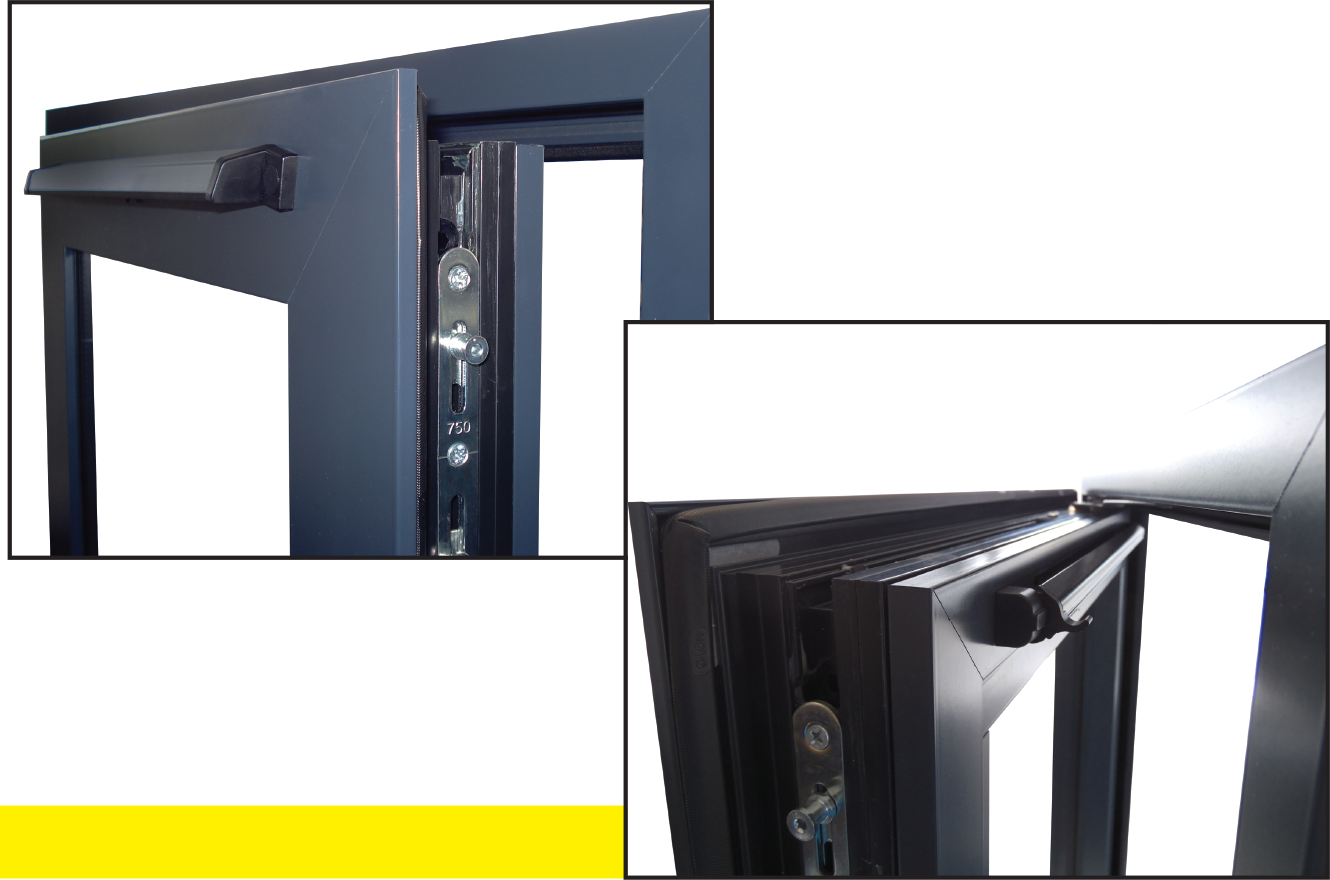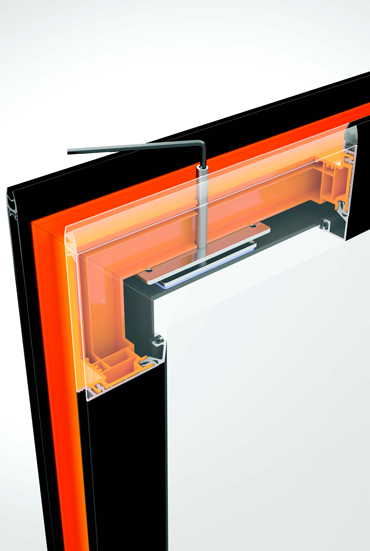 Innovative Design
With features such as our inbuilt glass adjustment device, Weathershield Warmcore doors are designed to operate smoothly and have a high degree of adjustment built-in.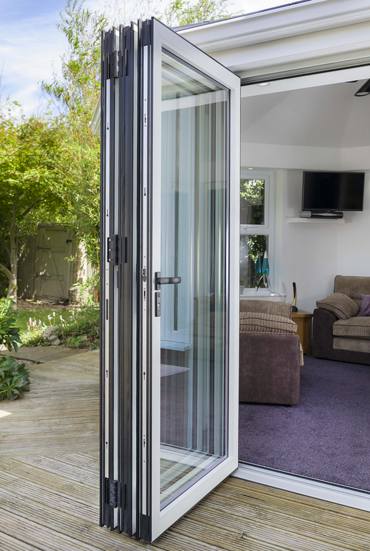 Neat Stacking
Meticulous design and discreet magnets ensure open door sashes run in parallel and stop door sashes 'clattering' when in the open position.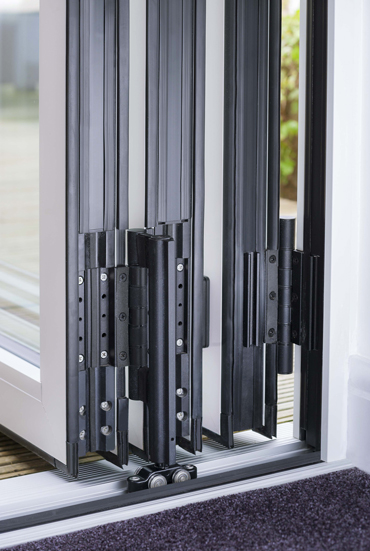 Precision Components
From the sturdy quad-wheeled rollers, to the multiple weather-seals, every element of your door is precisely manufactured and installed to exacting standards.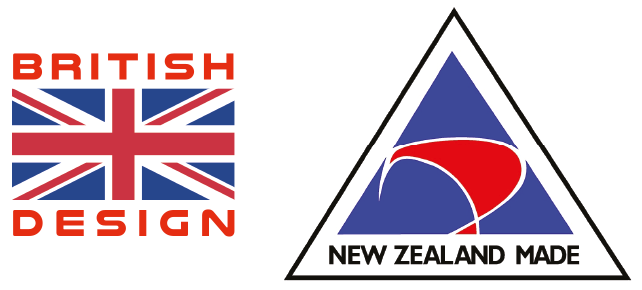 Precision Engineering
Performance, reliability
and ease of use comes from meticulous
attention to detail.
Custom high-strength rollers with a 200kg
load capacity are at the heart of ensuring the
smooth operation of your Weathershield
Warmcore door. Tested to over 50,000 cycles,
these precision components ensure years of
trouble-free, reliable operation.
Technical Data
Max door width: 6000mm
Max door height: 2400mm
Max sash width: 1000mm
Max load per sash: 100kg
Frame and sash sightline: 129mm